3rd Feb 2015
Sale of 5.5 acres at G Park Newbury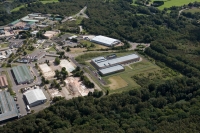 Acting jointly with JLLaSalle, Richardson Commercial has sold 5.5 acres of B1/B2 development land to Greenham Trust.

The land was marketed at over £500,000 per acre was purchased for longer term development.

Paul Richardson commented "this is a clear indication that land is in short supply and that development is now back on the agenda"

.