1st Sep 2015
Investments for sale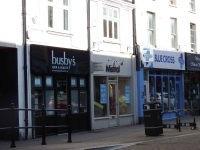 3 Investment properties have recently come to the market.

Bartholomew Street leased to Mistral available at £275,000 producing £28,000pax

Bartholomew Street - Barbers with 2 new ly refurbished flats above under offer at £450,000+ and producing a 6% return

Vets premises at Lambourn Wodlands let at £52,000pa available at offer s over £500,000.

Further information on request.